Mel
Hewwo! Mel is back! ^≖ω≖^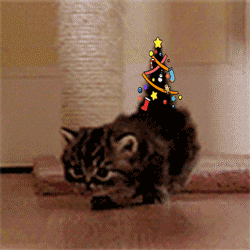 IS ANYONE ELSE EXCITED FOR THE CHRISTMAS HOLIDAYS? Getting ready for Christmas may seem tedious, but it's really just a piece of cake :))))))
…
HAHAHAHAHHAH
aren'tIhilarious
HAHAHAHAH
yesssIammm
AHAHAHA
Steph: Very funny, Mel. hardy ha ha.
Mel: … teehee
One who is as educated as thyself (hehehehe) can sort these christmas tips into 3 categories in a christmas pudding!
The base of the pudding, the fruit cake, represents one of the key features of christmas… GIFTS! I absolutely luvvv gifts, but sometimes it can be hard to give green gifts.
…
Steph: When Mel says green, she means sustainable and environmentally friendly.
Mel: Ya!
Here are some greeeeen tips for greeeeen presents!
No one said you needed to buy expensive international gifts for your frens, buy locally-made gifts! This way it's easier to find more sustainable presents that are made from recyclable sources such as glass cups with metal straws, or reusable bags!
But you know what is even better? Making your own gift! You can upcycle and recycle! There's no better way to express your own creativity as well as making a fren happy! :) Make sure to make it present-able tho heeheeheehee.
Steph: Oh gosh. Please stop these terrible jokes!
Mel: No!
Steph: You wanna piece of me?
...
Mel: Did you just make a joke? I'm IN TIERS AHAHA.
If you're kinda lazy and also kinda green, you can also find unwanted presents from those people that you don't really know and gift them to someone that would like it!
On the topic of reusing things, try to reuse gift wrap and gift-bags if possible.
But who said presents are always wrapped? Give a unique christmas experience to a special someone and make memories, not rubbish!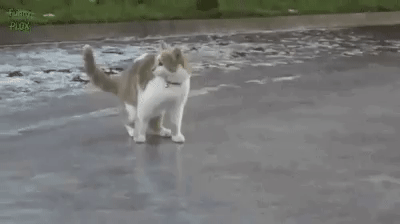 To top off the pudding, drizzle some icing; FOOD!
Careful there, don't slip on the ice! --------------->
It's always a big task to make a huge feast for the family gathering, but you must make sure to stay green!
Though, if your food's actually green, you might need to take a closer look at that recipe book...
Using disposable plates is the easy option to avoid washing up, but it's more sustainable!
When buying seafood, use an eco friendly shopping bag to buy MSC approved crabbies and fishies and/or local, free-range, organic foods. Make sure to use the food scraps after the feast as compost for the worms as they deserve a christmas present too!
Last but definitely the most shiniest, the holly on the pudding but also known as the decorations! You and I both know that Christmas lights are actually da best, but as they say, less is more!
Your grumpy neighbours Jill and Bill can win the competition for the flashiest house, but look at their faces when they realise you're so much cooler cos you're having a green christmas!
Further, use solar powered LED lights to decorate a live tree, or preferably a tree in your garden.
Steph: So that's it, thank lord! No more cheesy Christmas puns! Phew!
Mel: Yup no more, it did seem like there were so many layers to them, right?
Steph: *slams door*
Ok…
Yayyy! Merry Christmas and have a great year cos you bested Jill and Bill with your green christmas! Ok now bye need to bake a cake for Steph!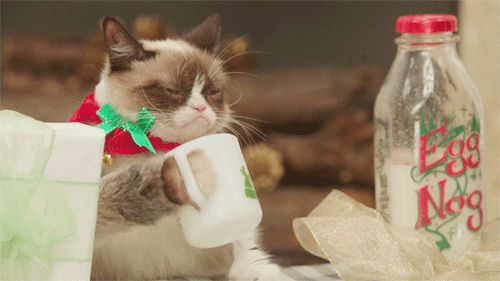 Merry Christmas & a Happy New Year!
From,
Mel & Steph :)