Steph
Hey Guys,
Whassup? Enjoying your holidays? I know I am! So, so, so looking forward to the Easter Bunny!
Anyways...
As you can probably guess from the above picture, yesterday Kat, Gloria, Anna (another friend of ours!) and I ran a bake sale in Wheeler Heights. We had heaps of fun and met some really nice people.
It was really nice to see people contributing to a better future, getting involved and showing the community spirit! For us it was great as it gave us the ability to raise a greater awareness among the community - some people didn't even know what a Dugong was!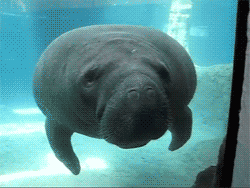 We sold cupcakes, cookies, brownies and cinnamon rolls, which all sold very quickly!
Together we raised a total of $115, with almost $30 of that being from donations - one kind lady gave us a donation of $10 without even buying anything!
The money will be donated to researcher, Dr Janet Lanyon who works at the university of Queensland and has current interests in Dugongs.
This was an outstanding result and I couldn't have asked for any better! I could not wipe the smile off my face all day and will definitely be doing this again!
Thank you so much to my amazing friends for helping out and the AWESOME community of Wheeler Heights.
Happy Easter x
- Steph <3
'Thinking Wild and Wonderful'
seasofchange@outlook.com